ABOUT THE SHOW
From Music Theatre International:
"Based on the hit DreamWorks film and the incredible true story that inspired it, CATCH ME IF YOU CAN is the high-flying, splashy new musical that was recently nominated for 4 Tony Awards including Best Musical.
The teenager, Frank W. Abagnale Jr., runs away from home in search of a glamorous life. With nothing more than his boyish charm, a big imagination and millions of dollars in forged checks, Frank successfully poses as a pilot, a doctor and a lawyer – living the high life and winning the girl of his dreams. But when Frank's lies catch the attention of FBI agent Carl Hanratty, Carl pursues Frank across the country. Along the way, though, both Frank and Carl forge an unlikely friendship and discover a way to ultimately work together.
Read More
Live in living color, CATCH ME IF YOU CAN, is the combined effort of a Tony Award-winning "dream team" – Terrence McMally (The Full Monte , Ragtime) pens the book and the swinging score is provided by marc Shaiman & Scott Wittman (Hairspray).
CATCH ME IF YOU CAN is a vibrant display of mega-musical proportions that has the power to thrill audiences of every size."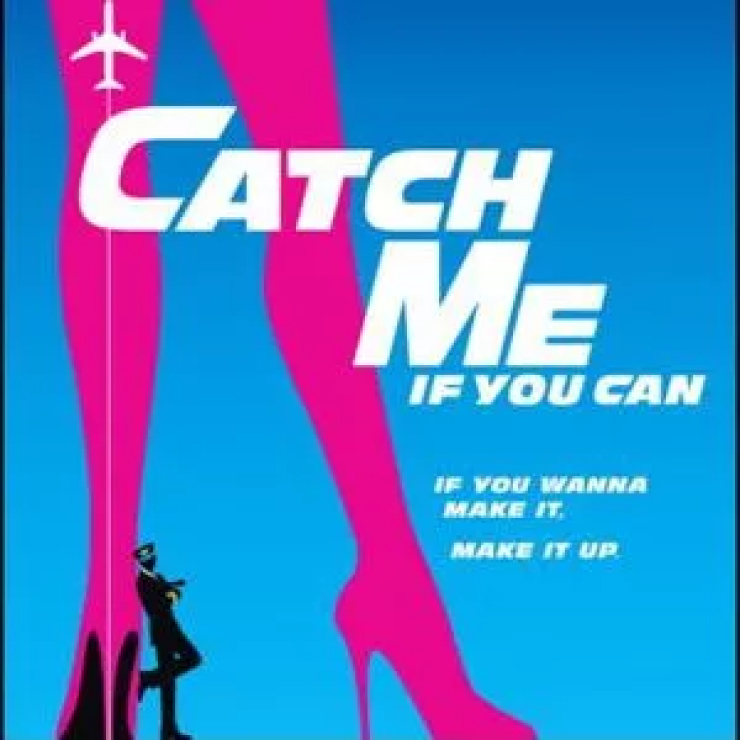 BOOK YOUR RENTAL PACKAGE
Rent our Catch Me if You Can sets, costumes, and specialty
props for your next show
We are proud to offer the National Tour set, costumes, and complete prop package for Catch Me If You Can. The bandstand and projections are not a part of our inventory. The inventory can be shipped in one 53′ trailer.