ABOUT THE SHOW
You can't stop the beat in this big and bold musical about one girl's inspiring dream to dance.
The 1950's are out and change is in the air! HAIRSPRAY, winner of 8 Tony Awards including Best Musical, is a family-friendly musical piled bouffant high with laughter, romance, and deliriously tuneful songs.
Read More
It's 1962 in Baltimore, and the lovable plus-size teen Tracy Turnblad has only one desire — to dance on the popular Corny Collins Show. When her dream comes true, Tracy is transformed from social outcast to sudden star. She must use her newfound power to dethrone the reigning Teen Queen, win the affections of heartthrob Link Larkin, and integrate a TV network, all without denting her 'do!
HAIRSPRAY is ideal for a large cast of strong singers and dancers. It provides great opportunities in terms of set design, costuming, and lighting choices.
Visit the MTI webpage for Hairspray licensing information (http://www.mtishows.com/)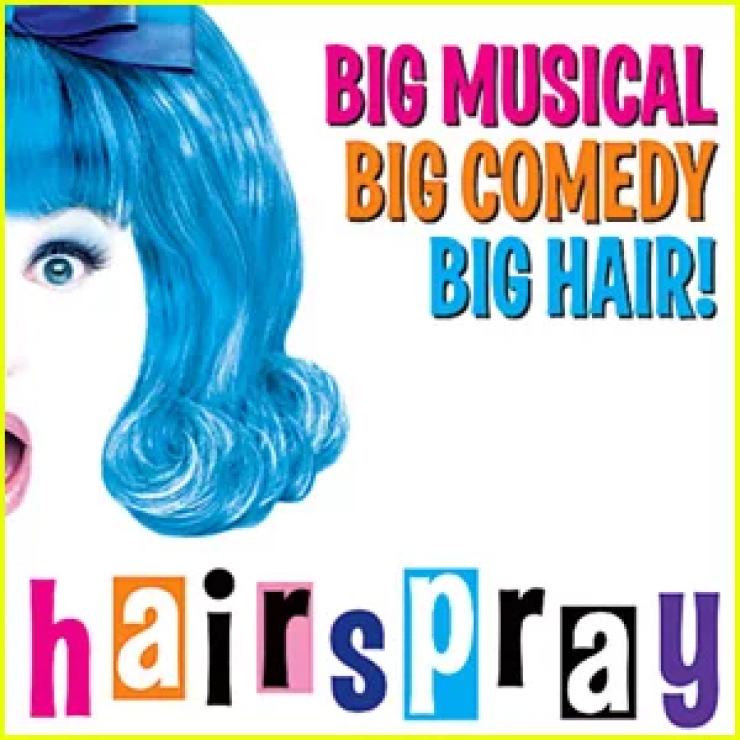 BOOK YOUR RENTAL PACKAGE
Rent our Hairspray sets, costumes, and specialty
props for your next show
Hairspray sets, costumes, and full prop package is available for rent. The inventory can be shipped in two 53′ trailers from San Diego, California. Modified show packages are available. Included in the set rental is the Rube Goldberg contraption.